Donizeti - O Menino Boiadeiro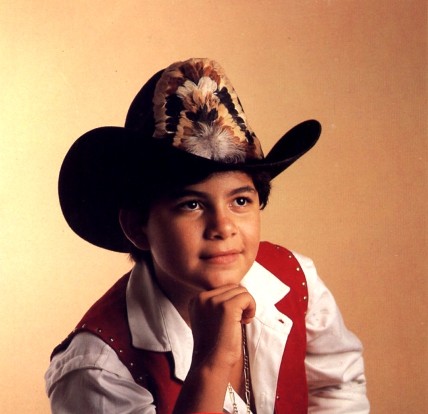 Donizeti was born in Conchas, Brasil. Both his father and grandfather were musicians of sertanejo (country music). Donizeti accompanied them when they were singing and very soon learnt all the songs. He recorded his first album ' O Menino boiadiero' (the cow boy) when he was only 10 years of age. This album contains the track Galopeiro for which Donizeti's singing has become legendary. His second album contains the song 'Canarinho Dobrador' with which he won the 'Festival do Mexico'. The biggest TV company in Brazil (Rede Globo) arranged a live concert for him which was televised nationally. He released his third album 'Dom de Cancioneiro' when he was 13. He released a further two albums after his voice had broken which contain more romantic songs before he faded away from public attention.

Discography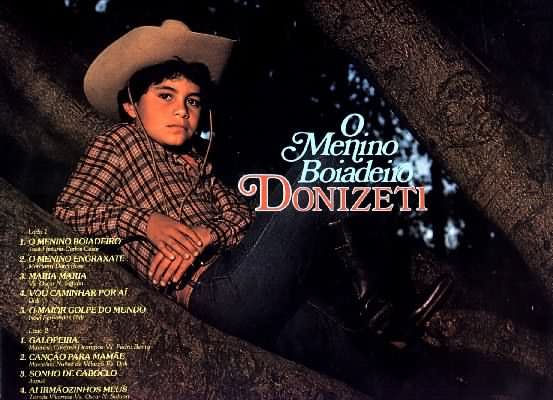 O Menino boiadeiro

1. O Menino Boiadiero
2. O Menino Engraxate
3. Maria Maria
4. Vou caminhar por aí
5. o Major Golpe do Mundo

1. Galopeira
2. Canção para Mamãe
3. Sonho de Caboclo
4. Ai Irmãozinhos Meus
5. Canção do Jornaleiro

Donizeti

1. Canarinho Dobrador
2. O Menino que Falou com deus
3. O Filho do Lixiero
4. Casinha do Aço
5. A Menina de Azul

1. Pedido do João
2. Idaho...Idaho...
3. O Canto da Araponga
4. O Filho do Bêbado
5. Menina dos Ohlos Azuis

Dom de Cancioneiro

1. Dom de Cancioneiro
2. Apaixonado
3. Aniversário de um Órfão
4. Canção agreste
5. Felicidade atrai felicidade
6. Direito de Nascer

1. Malagueña
2. Vagueiro Solitário
3. Carretão da Saudade
4. Amor Sublime
5. Leão do Asfalto
6. Canta passarinho

Below is a picture of Donizeti taken when he was around 17.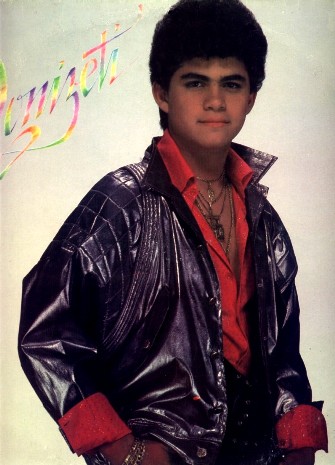 Some of Donizeti's recordings have been re-released on CD. Try somlivre.com or submarino.com.br
LINKS